Meet Kiaisha!
---
A Q&A with the City's New Director of Youth, Family & Senior Services
Get to know the newest member of the City's staff - Kiaisha L. Barber, Director of Youth, Family and Senior Services.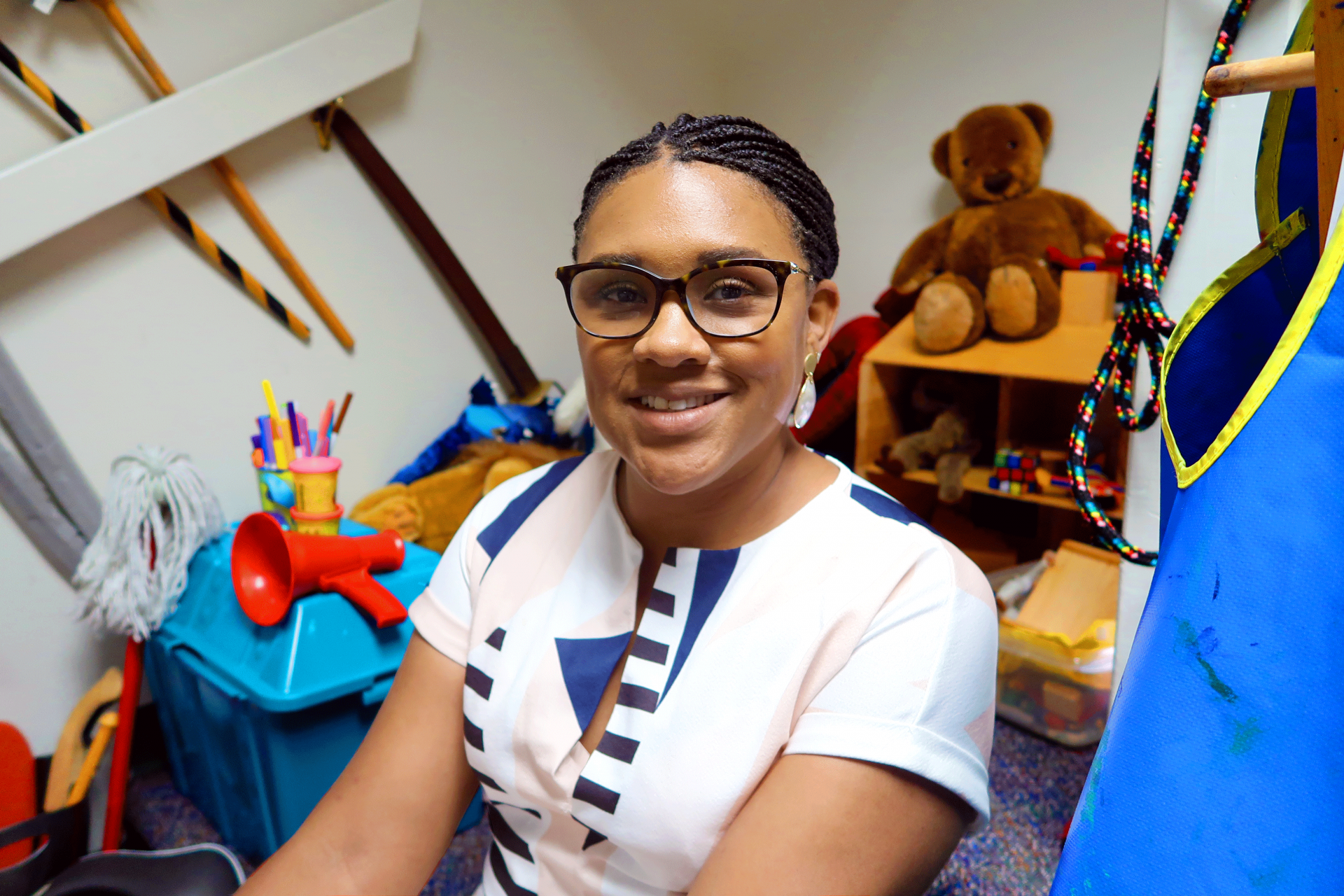 After more than 29 years with the City, former Director Peggy Higgins retired from the City's Department of Youth, Family and Senior Services in July.
Last May, the City announced that Kiaisha L. Barber had been appointed to the position beginning in June. With more than 18 years of clinical, local government and community-based experience, Ms. Barber brings a lot of skill and passion to her department. Please help us welcome her to the City!
To help introduce her to our residents, we asked Ms. Barber some questions about her new role and what's she most excited for.
Q: Why did you you want to join the City's Department of Youth, Family and Senior Services (YFSS)?
Director Barber: I have long admired the great work of the department and its commitment to serving the community. My previous positions afforded me the opportunity to work with YFSS in different capacities over the years and I'm grateful for the opportunity to continue providing excellent services to support the College Park community.
Q: What do you like about the City of College Park community?
Director Barber: College Park has a beautiful and rich history and culture. The community is also very welcoming and friendly.
Q: What will you bring to the Department/position?
Director Barber: The work we do is essential and valuable, but can be overwhelming and challenging. I'm big on promoting self-care for everyone including my staff; without taking care of ourselves, we will not be in a position to provide the best services to our clients and families.
I look forward to continuing and enhancing programs, activities and services that meet the needs of our community's 'actively aging' population and its youth and families.
Q: Why did you get into this field?
Director Barber: Growing up, both of my parents demonstrated a strong commitment to community services and involvement. They were very committed to the local schools and community and set a strong example of service and leadership for me. I always knew that I would be involved in a profession aimed at serving and helping people achieve their best.
Q: Why are senior services or individual/family therapy so important?
Director Barber: Mental health, active lifestyles and connection to support are essential for people to live long, health, and productive lives. I love that this Department supports each of these areas to help our community thrive.
Q: Ok. Now for a less serious question: what do you do for fun? Any interesting hobbies or unique talents or abilities?
Director Barber: I love interior design. In my free time, I love to hunt for vintage furniture pieces that can be updated or repurposed with a modern twist. I often enlist the help of my husband and children in my design adventures!